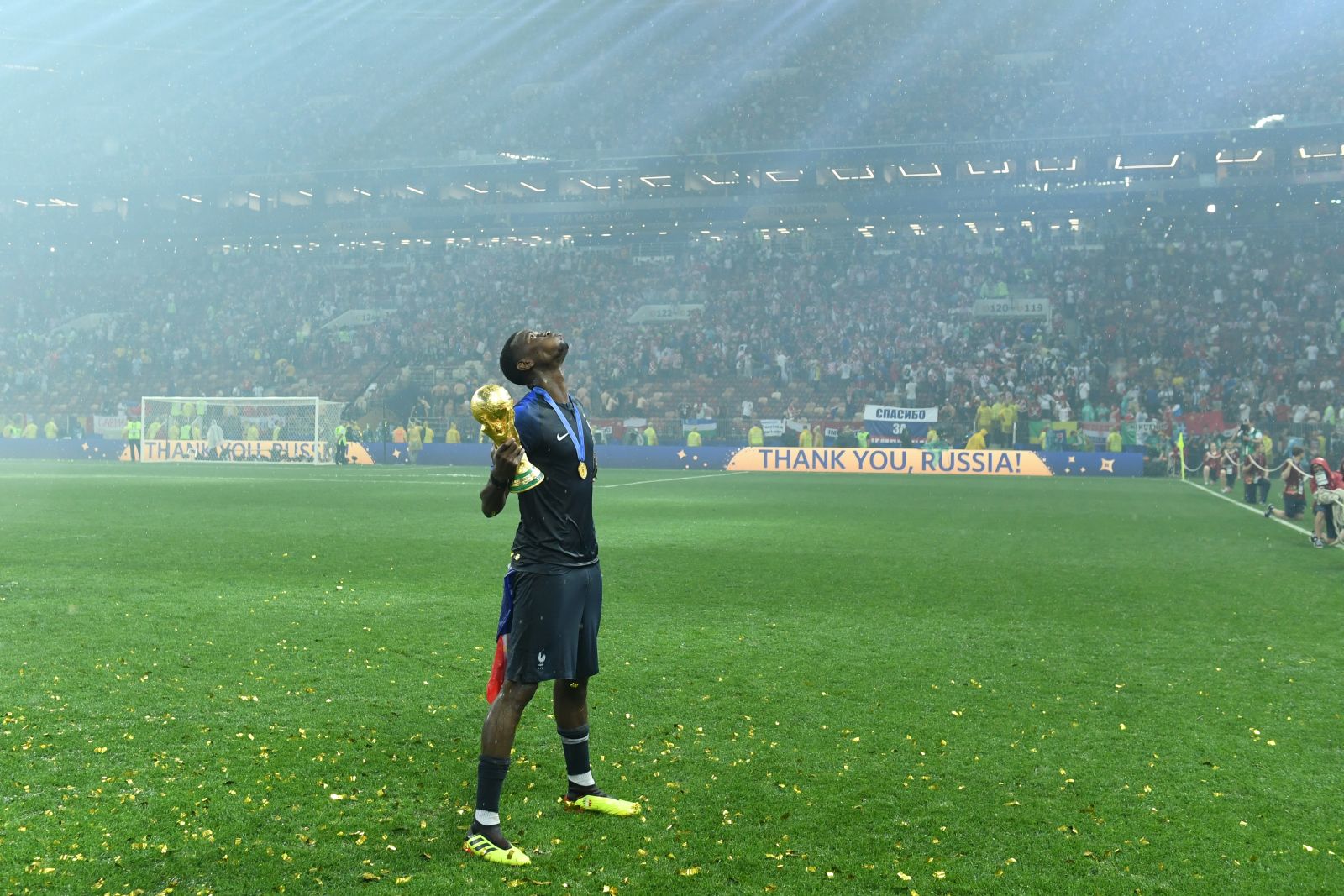 Now that I have had time to lick my wounds and cry a little after Croatia landed in second for World Cup, I thought I would zoom out to take a look at the Cup with a different lens. What lesson could it teach me? It was a great Cup, with many learns.
What if we could take that World Cup, one of the world's most popular sports, and use it to understand group thinking at it's best and worst? What if it had something to teach us about economics or the impact a world wide event like this has on social  circles around the world?
We can start by learning something about the clubs that played. As an outsider it's easy to think they are huge in their fan base and reach. Reality though, they're run more like a supermarket than a supermarket chain. Take Costco whose warehouse stores averaged $159 mill in 2016, whereas average club revenues for the top 700 top-division European clubs were under $25 mill. It's true there is more money, thanks in part to the Cup, in soccer than ever. Most clubs are run however not like a business at all. Clubs are run more with an eye on the win than on whether they create a stable bottom line of revenue. And, that fan base gets excited about the win. It's good enough to keep them afloat indefinitely. Never underestimate the power your fan base has to carry you or destroy you.
Manager's of clubs really don't matter when it comes to the clubs success or team's success. Most are mediocre. That's hard to see and many would challenge that clubs improve after a manager that's been a poor leader gets replaced by a new one. Statistically though it's very insignificant in a positive swing of improvement if we look at point averages of a club pre and post replacement. Statistically a club performs 1.3 points per match when a new manager replaces an older one versus 1.0 point per match if they hadn't. Could the transfer from one club to another be the difference in that +.3 per match as they accumulate experiences? Just changing the guards in our organizations to make it better rarely brings with huge positive improvements. Look at the entire picture before making huge decisions to sweep the leader and replace them with another.
Another discovery and parallel to world economics is a way to ensure success by improving players wages. That improving wages can improve the success rate of the club. There is a relation between performance and money. High pay attracts high performers. The clubs that are the richest are often times the clubs that have the best success. Generally speaking fair pay for fair work states that people should be paid for the work they do. If they don't get this, they look elsewhere. The wages market is fairly efficient: the better someone is, the more they will earn. Pay your people for what they are worth. All they are worth, not just their time in role. Skills, tenure, results earned, unique skills like being bilingual, and taught trade skills they've earned a degree of accomplishment in should all be considered for fair pay.
Statics and big data is a core strategy to soccer club wins. Modern soccer has come a long way in the last four years. Take Chelsea's club as an example. The soccer operations there said they had 32 million points of data covering over 12,000+ games. The more data you can grab the better. StatDNA is a major player in sport data collection and analytical analysis. They can measure a players' endurance during matches based on how long their feet stays on the ground while running. This is money ball of a different kind. Every team and club now has data analysts. Data can tell us a lot about how effective our strategy is or isn't. We should never lead change with numbers, but should lead instead with the story numbers can tell us instead about the behaviors that are lacking or want to see continue.
Soccer has a social impact in that it can literally save lives because it brings people together. Around the office and in my circle of friends this World Cup more than any other brought us closer together. It is simple, shared experience like this one that brings people together whether their team wins or not. It creates bonds. I experienced laughter at work and teasing. Friendly competitiveness on which team would win. We even had the event each day playing live in our break area. It wasn't uncommon to see others around the water cooler, not even soccer fans, chattering about the latest goals or surprise upsets. We need to find more ways to bring our people together in our cultures like this.
The World Cup was incredible this year. Hands down for me, more than any I've witnessed in this lifetime. I cannot wait for 2022, nor which country will finally be host to this amazing event. I played most of my life until I got to college and regretted leaving it behind. As a spectator I see it a little differently than most. This year's World Cup taught me some valuable real life principles in economics and social economics.
Thanks for reading this very unusual post this weekend. It was designed to make you look at things with different lenses. There is something new and exciting behind everything you encounter, see, and/or hear. Take the time to stop and just dissect it. Your next new strategic game plan and win could be laying in there waiting for you to uncover it.
✌ Shawn