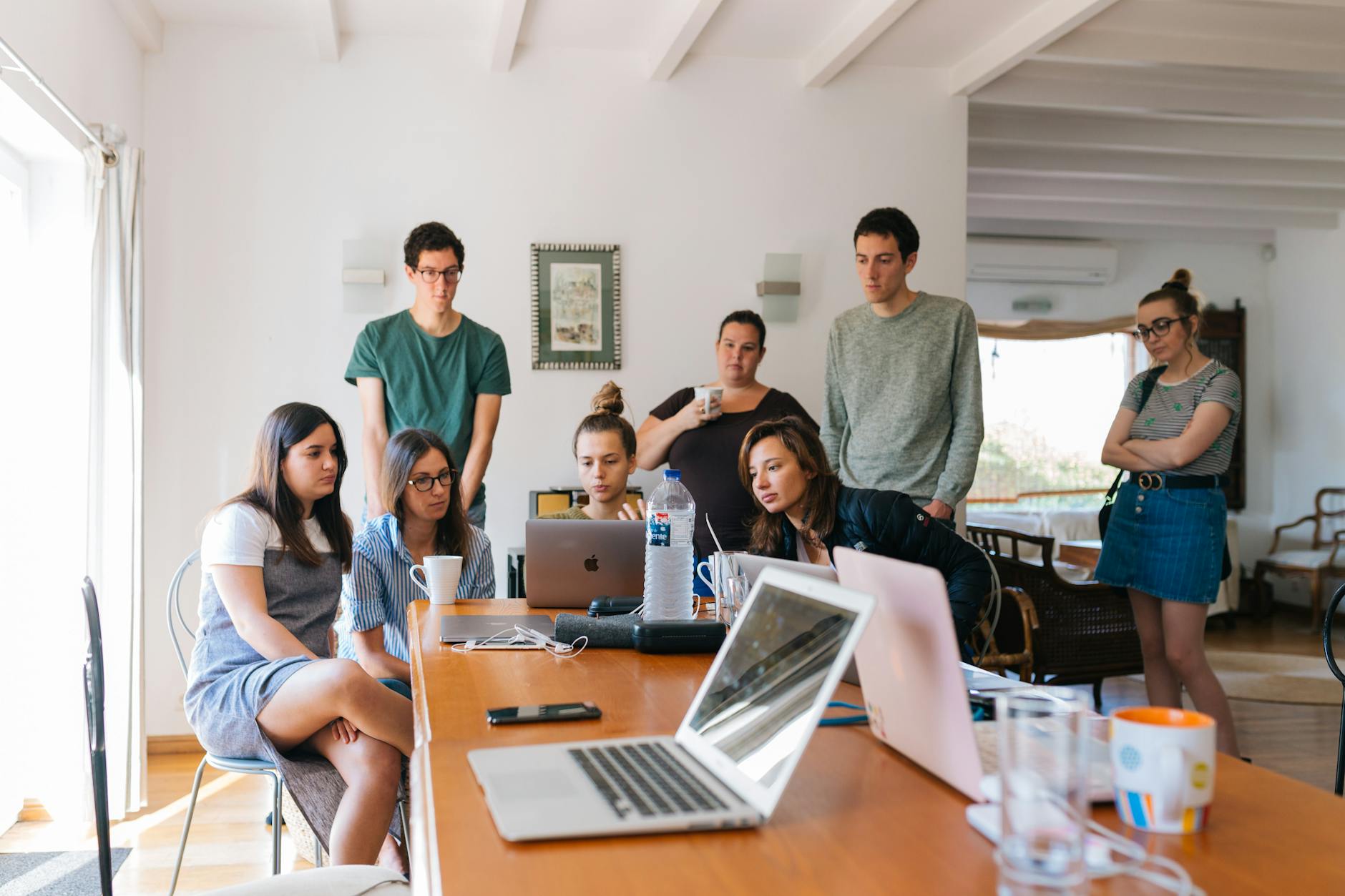 One of my triggers would have to be when I hear, "He/She is a natural born leader." New flash, they're not born that way. Everyone at one point or another has had to learn how to be the incredible leader they are recognized for. They were not born that way and DNA does not create a natural born leader. It's a muscle and it can be improved upon and strengthened. Just a few basic principles that anyone can harness is what you need. Which means you or anyone can be a leader.
The biggest challenge? Yourself and of course, the leading part. The best thing you can start to work on is becoming a world class listener. You can get incredible insights from just listening. Within those insights you will find the keys to the hearts and minds of those you are trying to be a leader for. It's that easy. Just listen to learn, then respond, not in reverse order.
Leaders are needed for one of the most basic things, making decisions and moving others forward. To get things done. It's about doing, not talking about it. It's about being the first one on the field and the last one off. You're main task is to steer the ship. There is only one wrong decision you can make as a leader – to not do anything at all. Everything else is a learning opportunity. The win or the loss.
"You should only execute a decision if you're sure that it has a 40 percent chance of success. But once you feel that the chances for success is 70 percent, you know that you've spent too much time ruminating over it."

– Colin Powell, 40/70 Rule
You can only weigh your options up to a certain point. Effectively deciding things means you strike while it's hot, not wait for it to simmer and get cold. A bad decision or failure to move won't just be affecting you, it will impact everyone that follows your lead. As long as 51 percent of the decisions you make lead to good results, you're way ahead of the game. The other 49 percent that are bad, as long as you don't ruminate on them, are great learns. Lessons that will lower the chances of repeating poor steps in the future as you take them.
Any great leader will recognize the power within the cultures they are leading. Finding ways for the team to make their own decisions creates empowerment. Creating a culture where decision-making up and down the group has a chance to burn white hot will spread through out the team you're leading. Like concrete once cured, it is hard to shape or manipulate, so too is a culture. Set it before it has a chance to settle into something you don't want. I've seen some of the best leaders fail because they let the worst of their culture have a chance to set in. They didn't have the stamina, endurance, or the resilience to over come a bad culture. They burned out.
I relate leading to my hill training as a runner. I have to go out with a run group each week and convince them that the hill is worth the climb. Once they over come it, they will find after several times taking that hill they've built resilience. They built endurance. It might be a slow climb, and we'll sweat, but we'll be better runners on the flats from doing that kind of work. This is the exact analogy you have to have with your team as you take them up those hills. Your and your teams' true selves come out in the open and show themselves during our hardest most stressful work.
My favorite teams to take over? Broken ones. People come to the table every day to do their best work. Sometimes they just get lost and you have to draw it out of them. Sometimes there is to much noise around them. This is my favorite work to watch for. Watching someone become the best version of themselves will impact those around them to do the same. Before you know it, you're team has a group mentality that they can overcome anything. No naysayers can stand against that kind of culture. They either change or they change out on their own. The ones that stay blossom into this ball of positive can-do attitude, pride, and drive. Change leadership is so rewarding. Get ready though. It's not a fast road trip, it's a marathon.
"Rome wasn't built in a day."
The best leaders keep things simple. Get down to the core of what that is. You're going to face plant. Be okay with that. Show your team how you bounce back, and continue to inspire them by your fearless attitude to learn as move forward from your missteps. You can take the most broken community or team, and rebuild them. Treat yourself. It will be some of your most rewarding work. The world has a shortage of leaders and it's dark out there. Bring them back into the light.
✌ Shawn